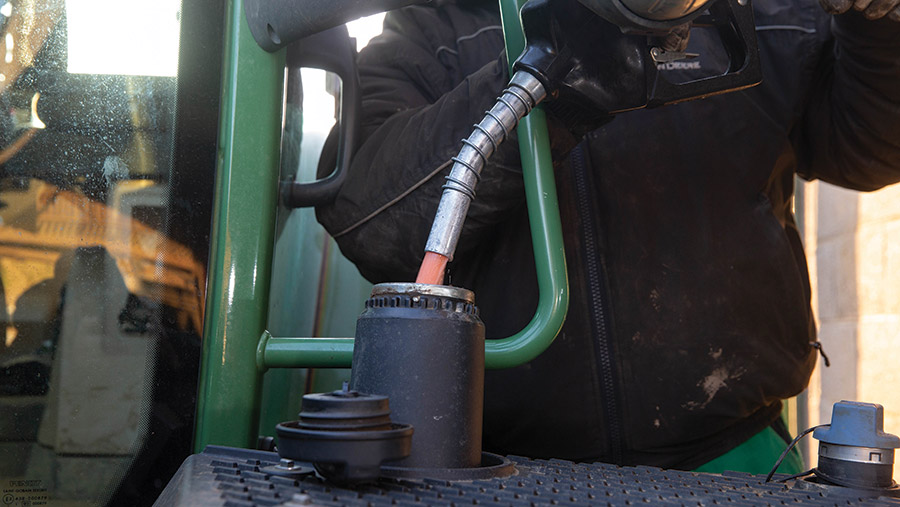 Last autumn, reports of blocked fuel filters came flooding in from parts of the UK, with the finger being pointed at the increasing content of biodiesel being blended into red diesel.
The rise has been driven by a legal requirement to increase the proportion of fuels derived from renewable sources, which fuel quality standards currently cap at 7%.
Biodiesel used to meet this specification is called FAME (fatty acid methyl ester) and it is made from various combinations of fresh and recycled vegetable oils, as well as some animal fats.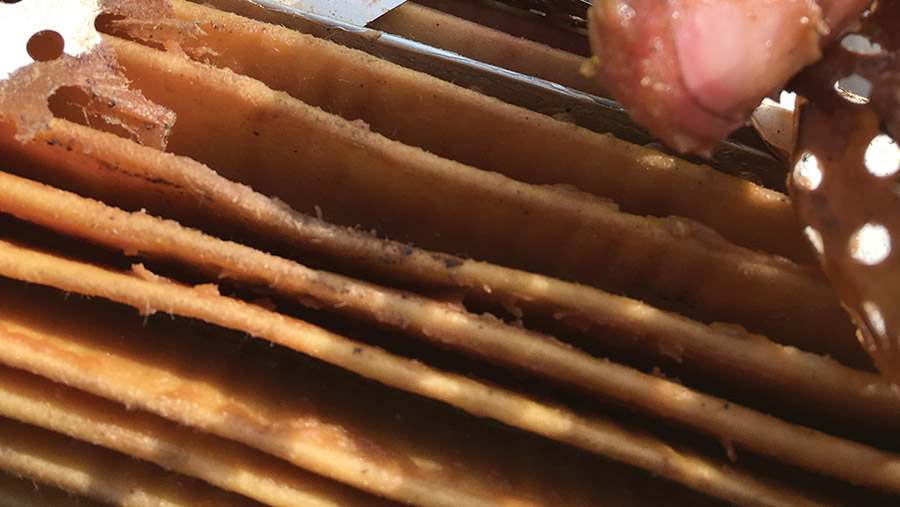 FAME is a more tricky substance to keep than regular mineral diesel, and initially it was suggested that the problems were down to the condition of farm storage tanks rather than the quality of the fuel.
But the fact that cases were largely confined to East Anglia and Scotland begged the question that there was something awry with some of this fuel, rather than farmers in those areas having poorer-than-average storage.
In response, the UK Petroleum Industry Association (UKPIA) and its members carried out numerous fuel sample tests, but these failed to pinpoint a single cause and all of the fuels tested were found to meet current standards.
Pinpointing the problem
However, tests conducted by one of the UK's leading fuel additive producers show that there could be a problem with insoluble particles dropping out of some of these fuel blends.
At the height of the troubles, Fuel Additive Science Technology (FAST) – which produces Exocet additives – was inundated with fuel samples and clogged filters from East Anglia and the south-east of England.
It set about testing some 100 samples and found that just 15% contained contaminants resulting from poor storage, such as rust, dust, water and microbes.
And in many cases, these weren't in high enough concentrations to cause significant blockages.
The remaining samples were found to be free from contaminants, with a clear, bright appearance and they met current fuel specifications.
High particulate counts
However, more detailed testing revealed that the fuels had surprisingly high total contamination levels and particulate counts, says technical manager Julia Mansfield.
"Clean gas oil normally has a total contamination value of less than 6mg/kg, but many of these samples were between 15 and 20mg/kg, with some pushing into the low 20s".
This didn't mean the samples were beyond legal limits, as the current maximum is 24mg/kg.
But when the sticky residue found on blocked filters was sent for testing at an external laboratory, it revealed that the problem was indeed being caused by these particles.
According to Ms Mansfield, these substances – sterol glucosides and monoglycerides – can drop out of some biodiesel components, and the problem is made worse at low temperatures.
They also don't melt back in as temperatures rise, so accumulations can build up fairly quickly in cold weather.
"If we'd had a particularly cold spell, it could have been a lot worse," she says.
The fact that the cases were concentrated in East Anglia and Scotland, suggests the biodiesel components used by producers in these areas differed to those in some other parts of the country.
FAME comes from multiple sources, much of it imported, and it could be that these particular batches more readily released their insoluble constituents.
Fuel producers have apparently worked to address these problems, and according to UKPIA, some have changed "various properties" of their diesel fuel blends.
Since then, the number of reported problems appears to have declined, but the limited amount of fieldwork taking place at this time of year could also have a bearing on this.
For a longer-term fix, an industry taskforce has been created to look into current fuel standards and make sure they guarantee the quality of FAME products being used in the UK.
Regardless of the formations used, FAME is here to stay and it's sensible to make sure that farm fuel storage able to cope with it.
Source: Farmers Weekly
https://www.fwi.co.uk/machinery/farm-maintenance/machinery-maintenance/red-diesel-the-problems-uncovered