We are very honoured and proud that Sales Manager Luke Nolan is on the front cover of this month's Fuel Oil News magazine!
Mark and Luke were fortunate enough to be interviewed about the next generation joining the family business.
Next generation joins family-owned fuel distributor
Following on from the feature published in the December issue of Fuel Oil News looking at the vital role the next generation have to play in fuelling the future, the focus continues with an interview with another of the industry's newest members.
A recent recruit to the Nolan Oils team, Luke Nolan knows all about the challenges he will face in the fuel distribution industry as he takes up the role of sales manager for this family- owned business. As the son of the owner of the company, Mark Nolan, Luke will be more aware than most new recruits into the industry of what it takes to succeed.
Margaret Major, editor for Fuel Oil News, spoke with Luke to find out more about what attracted him to join the family business.
Tell us a bit more about yourself Luke
For 9 years I was International Sales Manager for SFE Brands who offer pipeline cutting equipment and prior to that I was a carpenter. Outside of my work roles, my hobbies and interests are family time, socialising with friends, keeping fit, being outdoors and motorsport.
How would you describe yourself?
Passionate, competitive, industrious and diligent.
Why did you choose to join the family business?
I feel very passionate about it and it's in my blood. It has always interested me. I've always been around it, always supported when I could in the busy periods and I admire the businesses my father and grandpa built.
Even as a child I was always excited by the business and was always keen to go out on the lorries with my father. As children we had Nolan Oils overalls, but in order to get our Nolan Oils badge we had to steer the lorry around the yard whilst sat on our father's lap.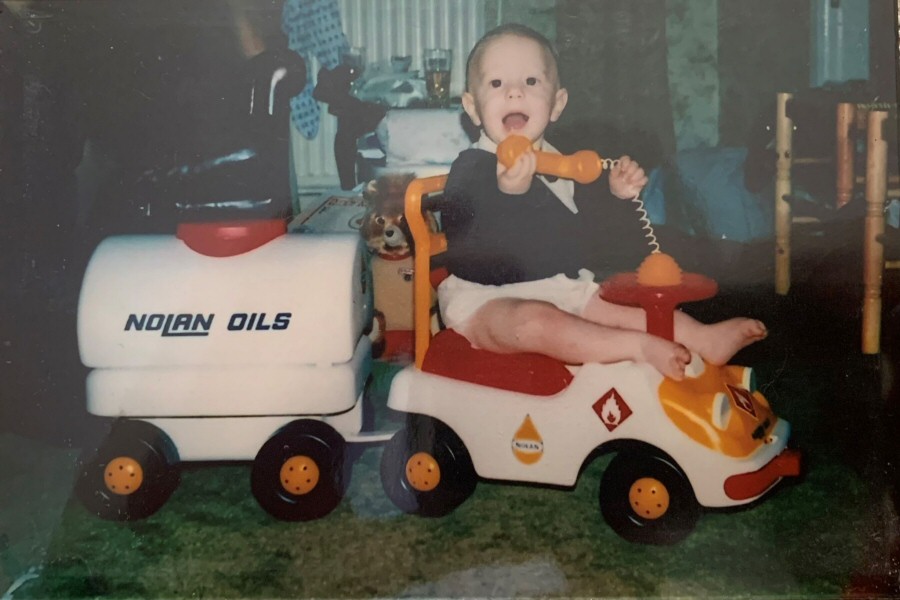 What do you hope to achieve in your role?
I hope to keep growing the business. I want to do all I can to solidify existing customer relations and make us the number one distributor in our area.
What do you find appealing about working in this industry especially given it gets a lot of bad press?
I love the interaction with our customers – some of whom we have served for over 50 years as a family – and providing them with a personal service is very rewarding.
I find great pride in knowing that we will do our very best to make sure we keep people warm in the colder months, fuel farmers during harvest and keep industry wheels rolling.
What do your friends think about your job?
They admire what our family has built and how hard we work to achieve our goals.
What does a 'typical' working day involve?
Meeting existing and new customers. There is also driving in the winter when I'm needed to.
I enjoy the driving, especially our latest DAF truck which I love to drive as it has all the latest gadgets. The first lorry I ever delivered oil in had the number plate OIL 3199 so we have kept that tradition with the new trucks too.
What is the best piece of advice you have been given in this industry and who from?
Providing a good service is key and that was from my dad – Mark.
Who inspires you in this industry?
My Grandpa and father.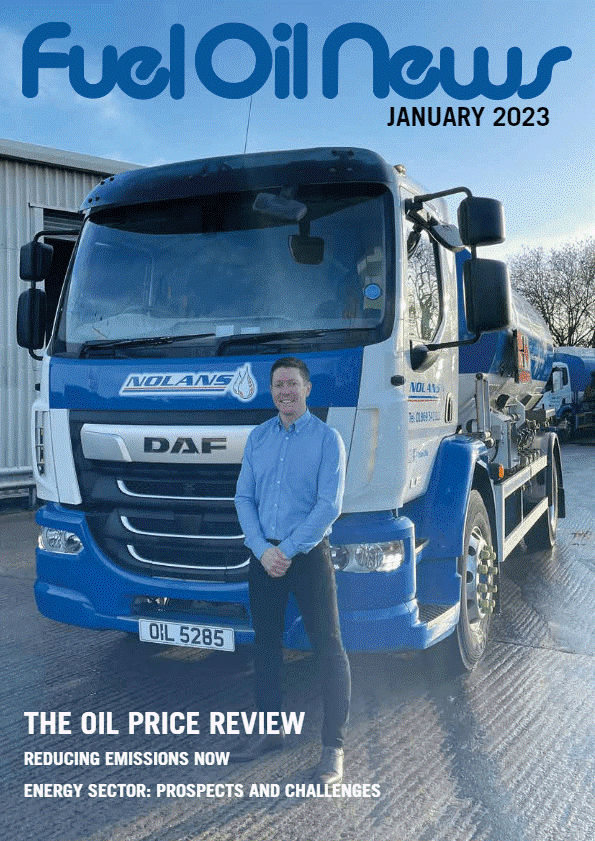 What do you think is your greatest strength as a young person working in the sector?
Definitely my optimism and enthusiasm.
The fuel oil distribution business is changing and evolving – any thoughts on where the industry is going in the future?
With recent headlines it seems the industry maybe on a downturn however, we have heard this before with the oil rationing in the 70s and being told that fuel would run out by the year 2000!
We continued to grow our business then and there is plenty of opportunity now.
Any advice for someone new to or considering the industry?
It's an exciting, dynamic industry and it's a great pleasure to be of service to our loyal customers.
If you could change one thing in the industry, what would it be?
To change drivers' hours to get more work done in a day as we are only local with deliveries in a 30 mile radius of Bicester.
What are your next career steps?
To continue to learn and progress in the company.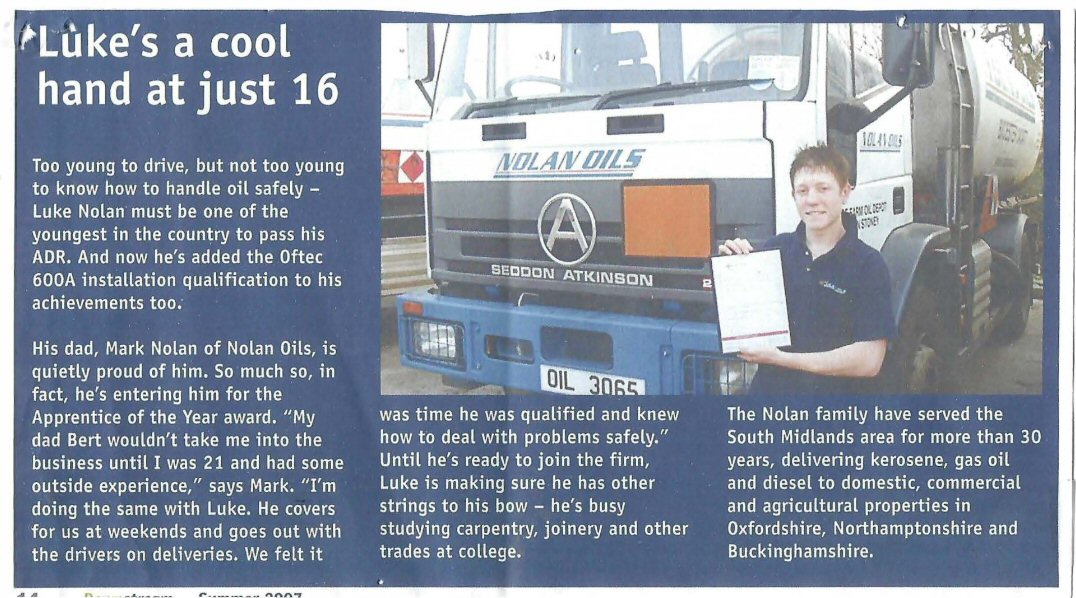 We also spoke with dad, Mark, about the challenges and opportunities of bringing in the next generation.
How is it recruiting new talent into the industry?
It's difficult times as we all know due to the recent pandemic and the ever-increasing regulations we have to work to.
What bit of advice would you give Luke?
You don't have to be the cheapest, never be the most expensive; pitch in the middle and the business will continue to grow. Service when needed.
Do you have any other family members that may come into the business?
No one else – only the grandchildren!
Credit: Fuel Oil News
https://fueloilnews.co.uk/2023/01/next-generation-joins-family-owned-fuel-distributor/