RMI Petrol Retailers' Association (PRA) warn of increase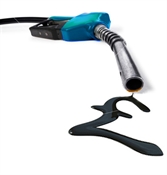 The RMI Petrol Retailers' Association (PRA), which represents independent forecourts across the UK, has warned road users of an impending increase in the cost of fuel due to a huge rise in the price of oil.
The price of Brent Crude oil increased 10% in the last two weeks to US$116 a barrel.
While the UK has been absorbed by two weeks of Olympic excitement, there has been no positive resolution to the geo-political tensions impacting supplies of crude oil from Iran and Syria.
Meanwhile a US-led seasonal demand surge for road fuel is said to have encouraged new speculation by traders.
Shippers report a 10-month high in the volume of gasoline being moved from Europe to the US.
Brian Madderson, PRA chairman said: "This is really bad news for motorists and retailers alike."
"The full effect of the wholesale price increase of nearly 10pence per litre (ppl) since late June has yet to be passed on at the pumps."
"Average pricing for petrol across the UK has now risen to 136ppl and could yet return to 140ppl by the end of August."
The PRA is very concerned that government plans to levy the deferred duty rise of 3.02ppl on January 1, 2013 will be quickly followed by another planned rise of up to 2ppl on April 1, 2013.