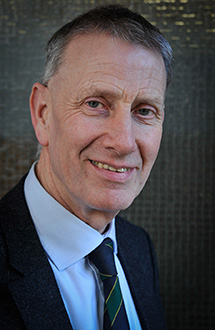 "Oil is becoming more affordable and competitive, and the cheapest option going forward for most off-gas homes" says Jeremy Hawksley
New research commissioned by OFTEC and the FPS predicts the price of oil will continue to fall over the next three years, spelling more good news for the industry.
The predicted drop in oil prices comes at a time when gas and electricity prices are continuing to rise, evidenced by the latest Sutherland Tables data.
These figures show the average annual cost of heating a three bedroom home by gas and electricity has increased over the last three years by 34% and 27% respectively. This compares to the cost of using an oil condensing boiler which has fallen by 12% over the same period.
The National Audit Office also predicted that consumers face almost two decades of price rises for electricity, gas and water to fund £310 billion worth of new infrastructure.
Commenting on the research, which was carried out by UX Energy Services, OFTEC director general Jeremy Hawksley said:
"It is of course impossible to predict how future world events will pan out and exactly how these will affect the price of oil.
"However, the research remains valid and shows that the general trend of falling oil prices is expected to continue. This underlines the fact that oil is becoming more affordable and competitive, and the cheapest option going forward for most off-gas homes."