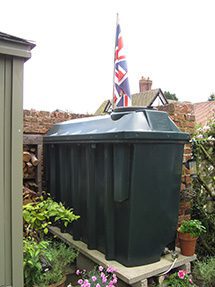 After the latest Sutherland Tables revealed that the cost of oil had fallen for the fourth successive quarter, the Federation of Petroleum Suppliers is urging consumers to buy now.
Since July 2014, oil prices have fallen by approximately 34-35% for both existing and newer properties in the UK and by approximately 29% for dwellings in the Republic of Ireland.
Compared to the 4-year average, the cost of home heating using oil is now around 39-41% lower for all property types in the UK and around 27% lower for newer and existing buildings in the Republic of Ireland.
"Oil prices have tumbled once more, making oil heating the cheapest form of home heating regardless of location, type of property and whether you use a conventional or condensing boiler", said Mark Askew, FPS chief executive.
"This really is fantastic news for those living in the 1.5 million UK homes using oil heating, as they're once again the clear winners when it comes to home energy. To maximise on savings, we're encouraging consumers to buy their oil heating supplies for the winter while the sun shines and both prices and demand are low.
"The average cost to heat a 3-bedroom home in England and Wales using an oil condensing boiler is £857 per annum compared to £1556 for an LPG condensing boiler. It is even cheaper than mains gas too which comes out at £1069 per year and if you use electricity to heat your home the average cost for a 3-bedroomed house in England & Wales is £1491."
Source: Fuel Oil News (http://fueloilnews.co.uk/2015/08/oil-fired-homes-the-clear-winners/)