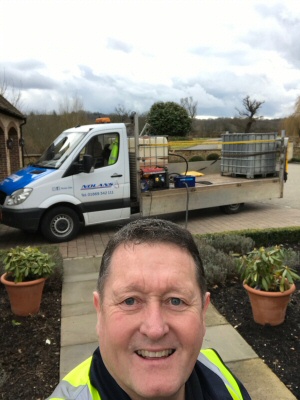 All hands on deck! All tankers were out so we had to get the oil to urgent, in need customers somehow!
Thank you for bearing with us during the inclement eweather over the past couple of weeks when demand for oil was the highest it has been for many years.
We did our very best to get to everyone as quickly as we could, weather and workload permitting.
Apologies to non-regular and Buying Group customers, many of whom we were unable to supply due to the high demand from our regular customers.