Heating Oil Tank Lock
Protect against heating oil thefts – fit this tank lock!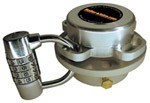 Easy to install & fits all tanks (standard 2 inch fitting)
Made in England
Hard anodised body for security & longevity
Seal tight cap with 8 locking positions
High quality Yale 4 digit combination padlock with 7mm hardened steel shackle
No keys to lose - lock number automatically printed on the delivery note for the driver
• Only £49.00 + VAT •
FREE FITTING SERVICE within 25 miles of Bicester
---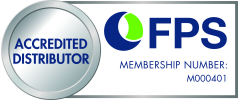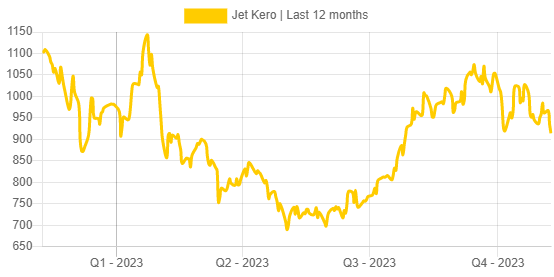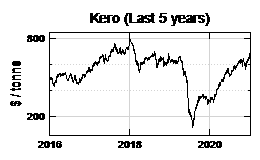 Mark our decade of success with Peter Hickman
Since 2009 Nolan Oils have sponsored Internat...
---
This Girl Can Box v Italy
This Girl Can Box v Italy 23rd February 2019...
---
Why pay more online?
...
---
Opening Hours over Christmas & New Year
Thursday 20th DecemberNormal hours of busin...
---
Oil Prices High? But It's 30 Degrees Outside!
We have had many of our customers asking us w...
---
FPS Fights Fuel Poverty In The Midlands With Funds Award For Four Heat Heroes Winners
The Federation of Petroleum Suppliers (FPS)...
---
OIL is still one of the cheapest fuels to heat your home
The latest cost comparison information from t...
---
Rising oil prices lead to more pain at the pump
Last month saw more misery for motorists as t...
---
Product Grade Switch Over
Product grade switch over – Winter to summer ...
---
Easter Opening Times
Mon 26th MarchNormal office hours; 8am-5pm ...
---
All hands on deck!
All hands on deck! All tankers were out so we...
---
Poppy Appeal 2017
...
---
Nolan Oils helps fuel Santa's Sleigh!
Nolan Oils helps fuel Santa's Sleigh!...
---
OIL is still the cheapest
The latest cost comparison information from t...
---
Opening Hours over Christmas & New Year 2017
Saturday 23rd December Open: 8am - 12 midda...
---
HEATING WITH LIQUID FUELS
A guide to oil and other liquid fuels for hea...
---
127% more expensive than heating oil
"Consumers need cost effective solutions...
---
OIL is still the cheapest

The good news is that OIL IS STILL T...
---
Nolan Oils - Supplier of fuel to Flywheel 2017
Nolan Oils is supplying fuel for Flywheel 201...
---
Our Easter opening times
Open Thursday 13th 08:00am – 17:00pm Closed ...
---
Merry Christmas from Nolan Oils
We are supporting local charities again this ...
---
Autumn Statement - November 2016
For many last week's autumn statement was one...
---
Santa's Sleigh
...
---
MARKED GASOIL BS2869 CLASS A2: WINTER RECOMMENDATIONS
All gasoil in the UK must be manufactured to ...
---
The EU Referendum Leave Result
Following the announcement of the leave resul...
---
IT'S OFFICIAL HEATING OIL IS THE CHEAPEST FORM OF ENERGY
The Trade association for the Heating Oil Dis...
---
Oil prices have been at a 12 year low but are creeping back up!
Oil prices still at a 12 year low! - have you...
---
New VED road tax rules in 2017
"A major shake-up of the way UK road tax...
---
FALLING OIL PRICES ARE BRINGING JANUARY CHEER TO RURAL HOMEOWNERS
Oil distribution trade association FPS (Feder...
---
Oil Price Falls Further
Falling a further 10.5% last week, the low pr...
---
OPEC is at war
OPEC is bitterly divided, as evidenced by Fri...
---
Buy Oil Early Campaign
Forecasters are warning of a cold winter so h...
---
Oil-fired homes – the clear winners
After the latest Sutherland Tables revealed t...
---
Government cuts solar tariffs
According to the FPS:

Green Party energy ...
---
'Green' biomass boilers may waste billions in public money
Over £10bn could be paid in incentives for no...
---
Oil Heating Is Cheaper Than Gas Says Independent Source Sutherland Tables
According to a recent FPS Press Release:

...
---
Oil heating cheaper than mains gas
Oil is now the cheapest of all the major heat...
---
Cheaper heating bills for oil households
Latest figures show that oil continues to be ...
---
Latest data reveals oil is a winner for home heating
The latest quarterly data from the Sutherland...
---
Oil - the only heating fuel where prices have fallen
The price difference between oil and gas has ...
---
Falling oil prices...
As oil prices have fallen, the need to stream...
---
Nolan sponsors teenage female biker, Georgina Polden
Georgina Polden is a young British female bik...
---
Research predicts oil price drop will continue
"Oil is becoming more affordable and com...
---
Latest Data Reveals Winners In Home Heating Are Homes With Oil
The latest quarterly data from the Sutherland...
---
A new venture for Nolan Oils
Oxfordshire-based Nolan Oils has expanded wit...
---
Nolan Oils upgrade to EAP Tanker Loading Package
European Automation Projects have recently co...
---
Advertising Standards Agency for Ireland upholds ruling against Calor Gas
OFTEC today welcomed a decision by the Compla...
---
Men charged after diesel siphoning equipment found
Two men have been charged after three were ar...
---
Autumn Statement 2013
This summarises the key announcements affecti...
---
Freezing weather to last until March
Forecasters have warned December is set to be...
---
Oil distributors aim to raise industry standards with code of practice
The trade association representing most heati...
---
Sudden Cold Snap Set To Bite Britain
A sudden cold snap is due to start today, wit...
---
British Gas Raise Prices by 9.2%
Following the rises of 8.2% by SSE a couple o...
---
Worst winter for decades...
Britain is braced for the "worst winter in ...
---
FPS EXPO 2014 Already in Planning Stages
Organisers have begun preparations for next y...
---
July Newsletter and Offers
...
---
World Superbikes at Silverstone, 2nd to 4th August 2013
Full hospitality, taster packages and entry o...
---
Nolan Oils April Newsletter
...
---
Fuel bills will keep rising warns energy watchdog
Fuel bills will soar as green targets leave B...
---
The Week in Commodities: Oil Climbs
LONDON

This week has seen the FTSE 100 gra...
---
OFT fuel investigation report is published
Today, the Office of Fair Trading (OFT) issue...
---
Government Renewable Heat Incentive will increase carbon emissions in rural areas
The proposed Renewable Heat Incentive (RHI) i...
---
Charity Fireworks Spectacular
Gates open at 6pm
Bonfire 7pm
Firewo...
---
SSE to Raise Prices by 9%
And so it begins. Again...

Scottish and S...
---
Brackley Festival of Motorcycling
...
---
Impending Increase in the Cost of Fuel
The RMI Petrol Retailers' Association (PRA), ...
---
Nolan Oils Supporting Local Events
...
---
Oil heating is more competitive
The latest independent figures show oil price...
---
3 million pensioners back the campaign to scrap Fuel Duty rise
The Pensioners Campaign UK has voted overwhel...
---
Unite vote extended to May 21st
A vote on whether the Unite union will mainta...
---
VAT on household fuel must be scrapped as hypothermia deaths double
Value Added Tax (VAT) on household energy bil...
---
Government under fire over latest tax avoidance scheme
The Government has been heavily criticised af...
---
National Fair Fuel Day: 7 March 2012
FairFuelUK (FFUK), whose partners include F...
---
Government decides to keep existing MOT frequencies
Following a review of the existing arrangemen...
---
Industry survey on obstructive sleep apnoea
As part of the obstructive sleep apnoea (OSA)...
---
Launch of Logistics Carbon Reduction Scheme Second Annual Report
The second annual report of the Logistics C...
---
Coryton job fears after owners, Petroplus, go bankrupt
...
---
Oil Theft Advice December 2012
...
---
Fuel Duty Increase Deferred
The 3.02 pence per litre (ppl) fuel duty incr...
---
Theft of Diesel - Bicester
Offenders have broken into a yard in Blacktho...
---
Renewable Energy Directive - DfT Response
The Parliamentary Under Secretary of State fo...
---
Nolan Oils are Supporting Bicester Fireworks
Saturday 5th November, Pingle Field Bicester ...
---
OFT - "No evidence of a competition problem in the heating oil market"
On Tuesday, the Office of Fair Trading publis...
---
OFT Off-grid Energy Market
Finding of OFT Study, 18/10/11

This morni...
---
Press Release - OFT Off-grid Market Study
The OFT today (18th october 2011) published t...
---
Nolan support the Breast Cancer Care Show 2011
Nolan Group were delighted to support The...
---
Bradley Smith at the Brackley Motorcycle Festival

The sun shone and over 18,000 people...
---
Oil Market News
Oil rose to a three-week high as a report sho...
---
Photos of James Walker
...
---
Petrol is currently around 6p a litre less than it would have been!
At a time when global oil reserves have risen...
---
Security of Fuel Stocks and Fuel Cards
This bulletin is circulated as part of Nolan...
---
Oil heating remains competitive
The latest independent analysis shows an incr...
---
WALKER WINS ON LE MANS SERIES DEBUT
James Walker and his JMW Motorsport team-mate...
---
Budget Overview - March 2011
...
---
2011 Fuel Duty Rates from 23 March 2011
2011 Fuel Duty Rates from 23 March 2011 Duty ...
---
1st XV through to Quarter Final of National Cup
After beating Blanford in the Senior Vase fin...
---
Tougher drink and drug driving enforcement planned
Transport Secretary Philip Hammond has announ...
---
Proposed route of high-speed rail line
...
---
WARNING - Bogus Oil Tanker
An FPS member in Oxfordshire has reported tha...
---
Federation of Petroleum Suppliers Statement re: OFT Study
...
---
Helping the community
It will certainly take more than bad weather ...
---
Tractor Pull!
Nolan Oils stuck in the Snow in Sulgrave tryi...
---
NEWS RELEASE - Winter rush for heating oil
Industry Trade Body, the Federation of Petrol...
---
Oil and gold have climbed to record highs.
Brent crude, the global oil benchmark, reache...
---
Will the new EU directive on Late Payment change anything?
The European Parliament on the 20th October a...
---
Duty Rates - 1st October 2010
Please note that the main fuel types duty rat...
---
NOLAN FUELS SUPPORTS ALCHESTER RUFC
We recently donated Post Protectors to Alches...
---
PETER HICKMAN - SILVERSTONE
Sporting a new title sponsor – Nolan Fuel Oil...
---
PETER HICKMAN SECURES BACKING
Louth Superbike rider Peter Hickman has secur...
---
Highest Oil Prices for 17 Months
There was bad news for motorists and indeed a...
---
Snow Scenes
...
---
OFTEC SAYS LOW SULPHUR FUEL IS SAFE
The Oil Firing Technical Association (OFTEC) ...
---
Happy 21st Nolan Oils
Mark Nolan started Nolan Oils in December 198...
---
Nolan Oils Wins National Award
Nolan Fuel Oils Ltd. was named Oil Distributo...
---
Triple podium for Mason in Superbike season finale
Mason rounded off his 2009 season with a win ...
---
Red or White Diesel
This is not a trivial issue for those who run...
---
Police warn of Heating Oil Thefts
Police have issued warnings following a patte...
---
Crude Oil Prices
Increased volatility in financial markets, on...
---
Market Talk
The market surged to near all-time highs Mond...
---
Heating Oil Thefts - Stay Alert!
The Norfolk Police Force is investigating 36 ...
---