Heating Oil v Alternatives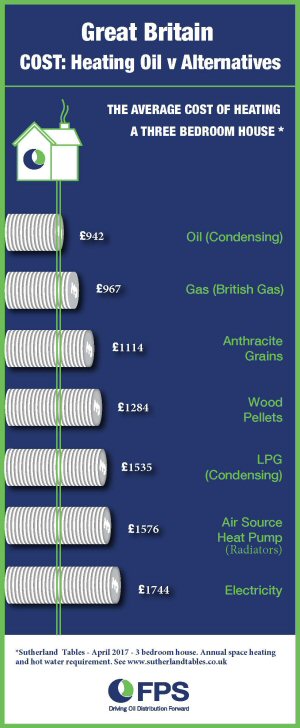 The good news is that OIL IS STILL THE CHEAPEST WAY to heat your home if you are off grid.
Sutherland tables is a reputable and established source of independent and impartial information on domestic heating costs. They are not linked commercially to any supplier of fuel or heating systems.
The Sutherland Tables provide comparative costs for space heating and hot water for the most common fuels across a range of standard house types throughout the UK and Ireland.
The Tables also provide figures for heating an individual room using a variety of appliances including open and closed solid fuel appliances, gas and electric heaters, and fixed and portable LPG heaters.
Tables are compiled quarterly (Jan, April, July & Oct) and are available to subscribers for download from their website. Archive copies are also available for purchase.